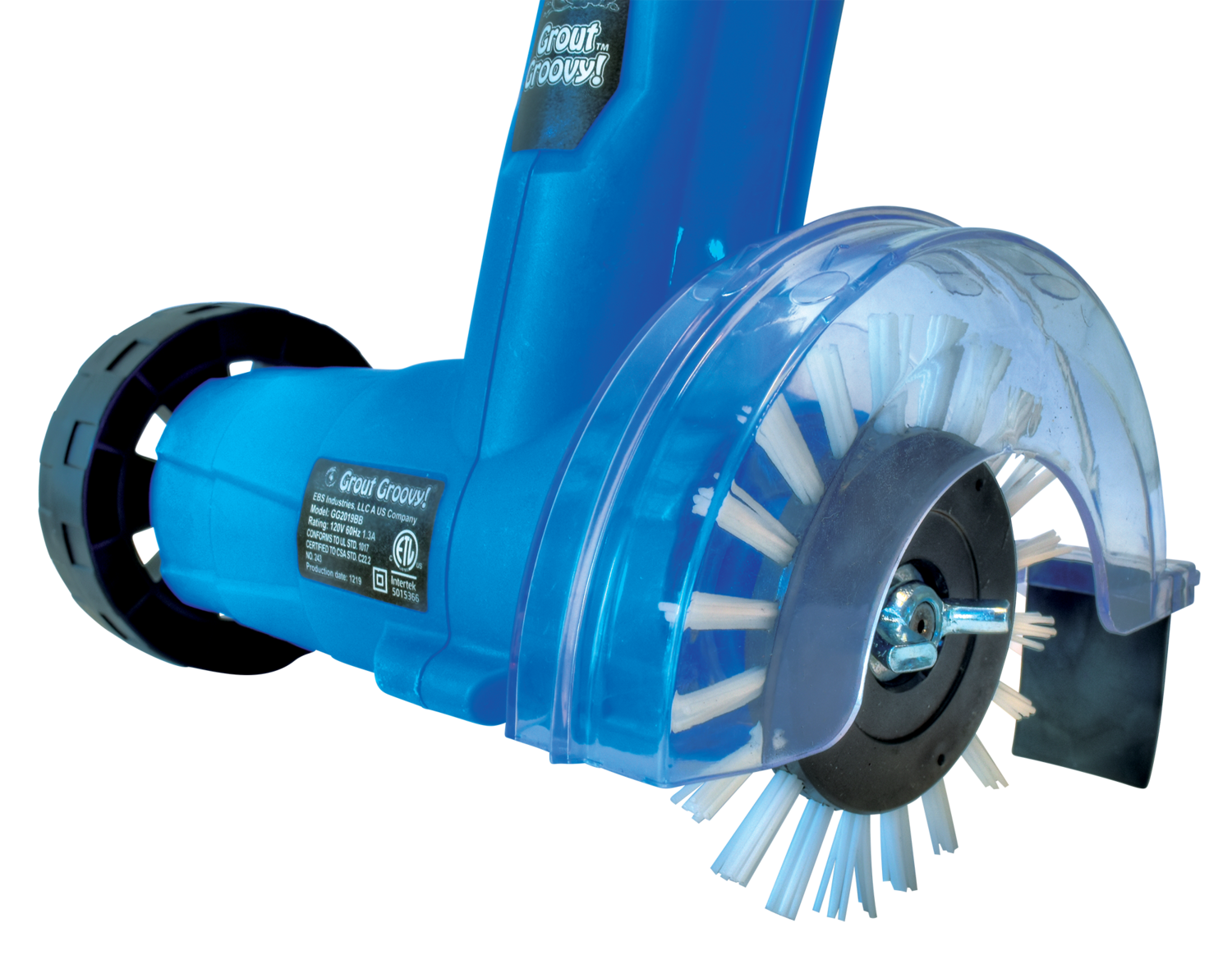 Bundle and Save - Get FREE Shipping on Grout Groovy Bundle - 1 Grout Cleaning Machine, 3-pack brushes, 1 - Super Grout Cleaner (makes 1 - 32oz quart)
SKU GG2019BUNDLE
Product Details
Grout Groovy Bundle - Save $$$ + get FREE Shipping!!!

Includes - 1 Grout Cleaning Machine, 3-pack brushes, 1 - 1oz Super Grout Cleaner (makes 1 - 32oz quart)

The Grout Groovy® grout cleaning machine is the answer to years of uncomfortable scrubbing on your hands and knees. All of our knowledge and experience with floor care has come together to complete this one-of-a-kind, electric grout cleaner. The original Grout Groovy® is the only electric grout cleaning machine, made exclusively for DIY consumers, in the U.S. It's an incredibly lightweight, safe, and easy way to clean dirty tile grout. Save time, money, your back and knees. Use Grout Groovy's powerful cleaning action with soap and water, Grout Groovy's Super Concentrate cleaning solution and see how it really works!
30-day money back guarantee - 1 Year manufacturer's warranty

Save this product for later